3 DAY ALL INCLUSIVE PROGRAM IN PREMIUM CLINIC for $ 1750
DHI and FUE Hair Transplantation DHI
technology is the gold standard in hair transplantation. The DHI technology is based on a simple idea, combining the moment of skin puncture and hair implantation in one short movement of the transplant doctor's hand.
Hair follicles for transplantation are most often taken from the back of the head, since this part is most resistant to loss and quickly regenerates.
MAIN ADVANTAGES OF THE DHI METHOD ARE
Complete absence of scars and stitches
Natural appearance
Percentage of rejection 1%.
Choice of only healthy hair follicles for transplantation.
Recovery period is 3 days.
Possibility to combine the procedure with a pleasant seaside vacation.
The procedure is performed under local anesthesia.
Leading specialists
DR. SAIT BIRCAN Work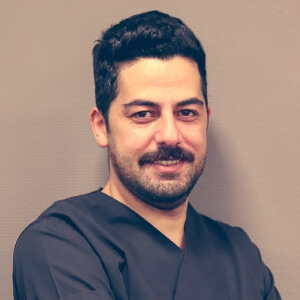 experience: 10 years
Achievements: Dr. Sait Gekhan Birkan, hair transplant surgeon certified as a member of the International Society for Hair Restoration Surgery (ISHRS)
DROYA SISMAN Work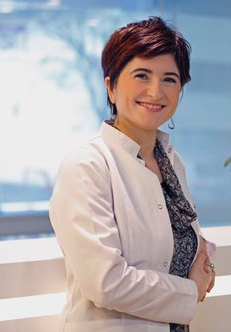 experience: 16 years
Achievements: Oya Shishman performs 3500 - 4000 hair transplants per year. For 16 years of work, she has gained tremendous experience. According to her, out of thousands of patients, only 8 patients needed to return for revision. As a result, all patients are satisfied with the aesthetic appearance and quality of the transplant
What is included in the program
Hair transplant procedure
All medical analyzes and tests prior to the transplant

Free accommodation
Free transfer
Russian-speaking escort
Daily Treatment Schedule
Day 1
Meeting at the airport

Checking in at the hotel
Consultation with a doctor for hair transplant
DAY 2
Preparation to the procedure: As soon as the anesthesia is effective, the surgeon will begin to collect the donor follicles.
Hair transplant: During the procedure, many patients watch TV, read and sleep.
Day 3
Post-transplant control: The day after the procedure you will undergo a medical check-up and receive detailed instructions on hair care
Recovery period: 2 days after the procedure: gentle activities can be started 3 days after the procedure: You can return to work 1 month after the procedure: Classes are allowed sports, swimming
Turkey's leading hair transplant clinics
Hair Transplant Center ClinicHair Izmir

Avrupa Sac Ekimi Hair Transplant İstanbul
ClinicLiv Hospital Istanbul
Clinic Istanbul Anka Plastic Surgery Clinic Istanbul
Price $1750