Israeli oncologists achieve a cure in 95% of cases with early detection of the disease. Doctors have passed fellowship programs in the best clinics in the USA and Europe. The clinics use innovative methods of treatment.
The cost of treatment depends on the type of tumor and the localization, but it is always lower than in the USA and Europe.
Steps to Start Treatment
Contact us
Connect with our manager through our phone number, Facebook Page, WhatsApp, or Contact Submission Form.
Provide Medical Documentation
Send us relevant medical documentation - such as CT, MRI, etc. If you are uncertain how or what to send, you may reach out to our specialist at any time to verify which documents may be needed.
Receive Your Online Consultation
Schedule a consultation via Zoom, Skype, or WhatsApp in English. Should you need a translator, our assistant will be able to assist you.
Best Oncologists and Surgeons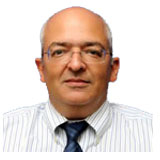 Prof. Ofer Merimsky
Sarcoma and lung cancer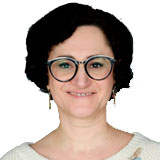 Dr. Irina Stefanski
Clinical oncologist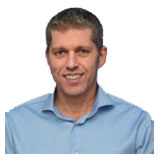 Prof. Ofer Yossefovitz
Urological surgery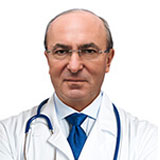 Prof. Shimon Rochkind
Neurosurgery and Microsurgery
Top 3 hospitals for cancer treatment in Israel
State hospitals are equipped with high-tech medical equipment. Private clinics also strive to provide maximum comfort for the patient. The cost of treatment depends on the type of neoplasm and the chosen tactics, but as a rule it is always lower than in the USA and Europe.
Ichilov
Due to the availability of the latest chemotherapeutic drugs that affect the key mechanisms of the body's defense against tumors, Ichilov's doctors successfully cope with even the most aggressive neoplasms.
| Type of ownership | State |
| --- | --- |
| Number of branches | 60 |
| Number of beds | 1000 |
| Number of doctors | 1200 |
| City | Tel Aviv |
Assuta
For many years, Assuta has maintained a leading position in the treatment of cancer in Israel. The doctors of this clinic are recognized experts in the field of oncosurgery, and the most complex surgical interventions that combine high radicalism and low invasiveness are performed daily within the walls of the medical center.
| Type of ownership | Provate |
| --- | --- |
| Number of branches | 11 |
| Number of beds | 1400 |
| Number of doctors | 1400 |
| City | Tel Aviv |
Tel Ha Shomer (Sheba)
State medical multidisciplinary institution. Funded by the Israeli Ministry of Health. The hospital has an international department that helps to organize the examination and undergo treatment for foreign patients
| Type of ownership | State |
| --- | --- |
| Number of branches | 150 |
| Number of beds | 2000 |
| Number of doctors | 1500 |
| City | Ramt Gan |